Wing Chun Website
Cheung Yung Wing Chun was founded by Dr. Cheung Yung, who had studied Foshan Wing Chun and TCM bone setting under his master Cen Neng in 1979.
Since the Chinese Medicine Shop moved to its new location in Wan Chai in 2015, it has officially opened classes to teach students. It is popular among all ages. They wanted to establish a website for enrollment, introducing the history of Wing Chun, with pictures and texts. Netizens can also obtain information and watch their Wing Chun videos on their mobile phones.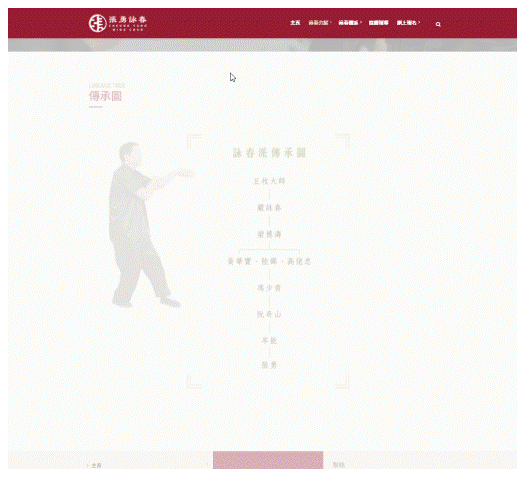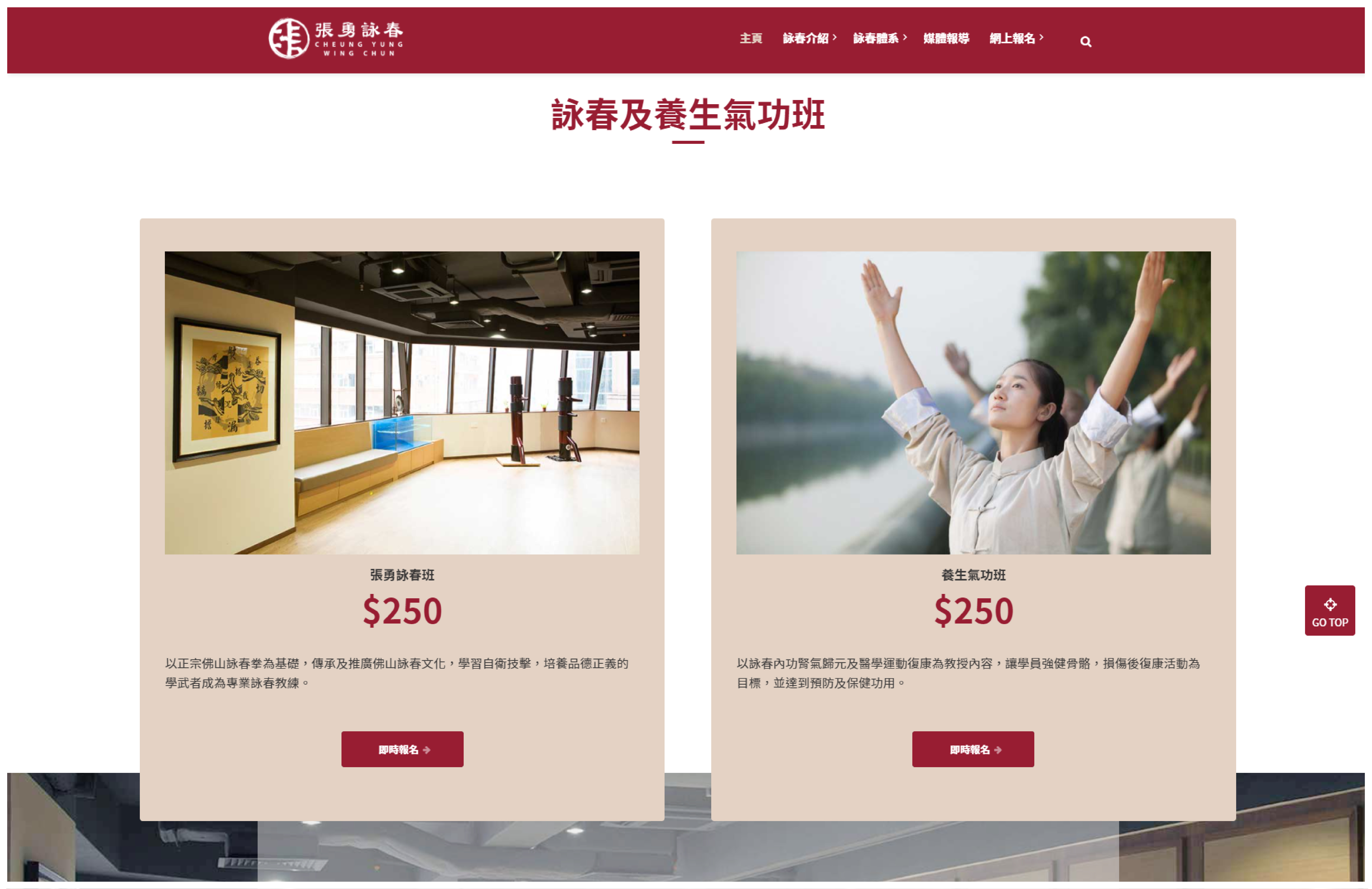 The solutions we provide:
Brand and corporate image:Our professional team helps customers establish a distinctive and unique corporate image.
Customers pay attention to the look and feel of the webpage and strive to be meticulous in design. Including the ratio of webpage pictures and text, color usage, font, content layout, etc. We focus on communication with customers in the design process. After discussing a variety of different designs, we finally produced a satisfactory webpage.
The plan includes:
Advertising banner design
Rolling slide design
Icon design
Photo retouching
Content layout
Copywriting, etc.
Real-time online registration: In order to match Cheung Yung's operating mode and image, we have created a professional and trendy responsive website, added the real-time registration system and content management system, even if guests use mobile phones and tablets, they can also experience the website functions smoothly.
Provide customers with reliable domain name and web hosting services, including domain name registration, shared or dedicated servers and email services.
Optimization results:
Enhance the image of the school: We assisted in integrating the website to make the image clearer, and recruiting more students to participate in Wing Chun and Qigong classes.
We provide continuous maintenance for the website, such as content and image updates, and management of web pages for customers.
Search engines are optimized for content keywords, making it easier for online advertising to find this website.