F&B Online Redemption
Japanese Causal and Healthy Dining Restaurant- website revamping.
Shirokiya 白木屋, one of Japan's oldest companies and restaurant chain is here in Hong Kong, claiming to have menu to support health and beauty from the inside of the body.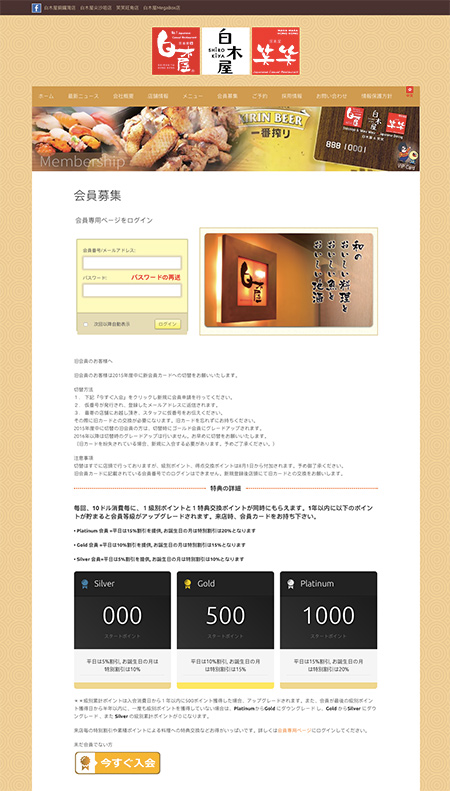 What we have worked out:
We provided copywriting for part of the contents, translation from Japanese to Chinese and using SEO standard to ensure the content send the right signals to readers.
We provided the photo touchup for all images and membership card was designed by Marvel Solution as well as all website images for visual consistency.
The website was integrated with Customer Relationship Management System and it allows members to login to check their records and privileges on their own.
Beneficial Outcomes:
Upgrade the image of the restaurant – a Healthy, Causal but Private Japanese restaurant (from the provision of private dining rooms).
Recruit more members to approach for different promotional activities.
Enhanced efficiency by managing the member information and redemption scheme by using CRM system.
Getting quick analytical data to better know customers' behavior.
Without IT staff, clients could still always update information such as promotion event and seasonal menu, etc.
Search engine optimization for contents keyword and makes it easier to find the website by on-line advertising.