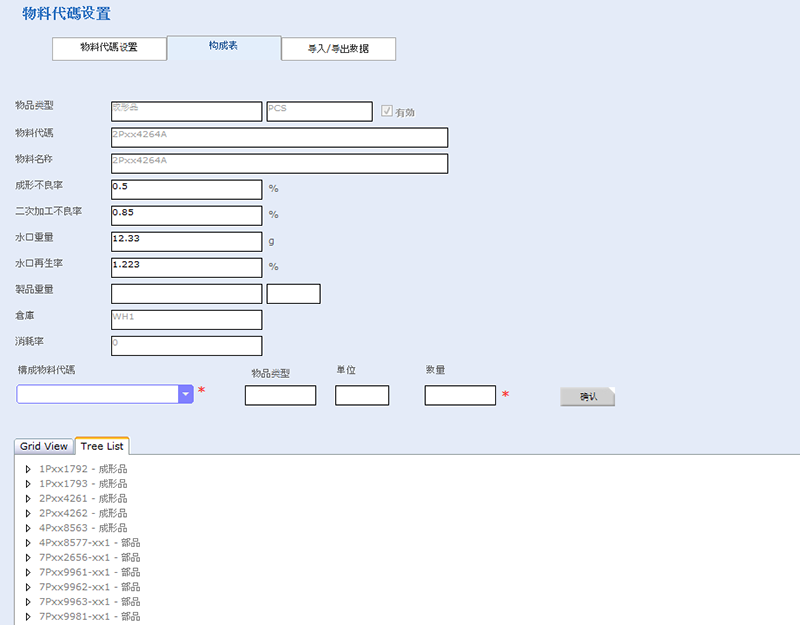 Quick Client Profile
Sankyu Kobunshi Japan was established in 1960 and Sankyu Kobunshi DG Limited established in 1995, is one of leading plastic Injection manufacturer and mold making company in China, located in Guang Dong province. They have more than 10 years' experience in plastic injection mold designing and making, such as motor Vehicle parts, home appliance industry parts, Electronic equipment parts and Household appliance parts. Their factory has been certified ISO:9001 and ISO9002 for quality control.
Business Challenge
Sankyu Kobunshi  DG of plastic environmental products wanted a tailor-made solution for managing their cost management process and retrive the purchasing data from SAP B1 because their data was not centralized and the gross profit of each quotation was not accurate. Material management is a challenge in Plastic Injection industrial, purchase needs to be integrated with MOQ. Besides, the product version and material price was changing rapidly, the enterprise needs to execute all processes that are necessary to come up with final cost of the item is a changeling task. Such as the process include Material Cost Calculation, Management of BOM, Resource Charge Calculation, Multiple Processing Charges and other Proportion Defective Cost.
Beneficial Outcomes:
1. Multi User & Department with Security
The security setting is a completely multi-user module. It is designed to support an entire organization. It has powerful centralized security options that allow SK DG to create a secure system where they can restrict individuals from access to data or specific screens based upon their group user rights. They can as well restrict the sales people and manager in production depart to access the Cost Management System.
2. Manage the Cost by Version
With this Cost Management System, SK DG can easily find and access the cost of each product, bill of materials, and cost of purchase parts, defective rate and history. The system will even warn the users when the cost of semi-products was not calculated in the system
3. Get accurate figures for Sales Quotation
 To find the Cost Management modules in ERP package for the industrial of plastic injection is not always easy. A key part of the calculation factors like the process of spray painting, printing, etc. Besides, the recycling post-consumer waste, reject parts, and the melt delivery system. This is being able to keep the flow of those materials on a consistent and regular basis to keep up with manufacturing demands. As a result of this process, costing is integrated so that a history can be viewed to be able to spot trends. For tailored system, they can easily get the accurate cost by complex formula and different factors. So, the cost of product is valuable to the process in order to keep accurate cost thereby increasing profits.
4. Cost Reduction Effects
 The Cost Management system has auto recalculation function to help the customers to reduce the operation time, but only if the calculation factors that being registered and evaluated properly. Error reports that are generated will help users to identify critical data points upon which they can make better choices. For example, the existing parts was replaced by the new parts, system will show the warming of inactive parts. A level-triggered investigation will be done by the system, ultimately, this allows managers and supervisors to spot problems they could not see before they implement the system, the efficiency of cost calculation is the cost reduction effects.